Good Samaritan, Debbie Bolton
Stranger Buys Plane Ticket for Father's Daughter After Airline Tells Him She Cannot Fly for Free Anymore
It really breaks a parent's heart not to be able to provide their family's needs, even in the simplest thing. This what happened to a father who broke down when he found out that he needed to buy a plane ticket for his 2-year old daughter at the airport when he was checking in because of a "fine print" clause in the airline's policy.
But little did he know that there was a guardian angel sent who paid for his daughter's ticket for free!
The man was at the airport, trying to check in himself and his two-year-old daughter for their flight. He was told by an agent that he needed to buy a plane ticket for his daughter or she could not board.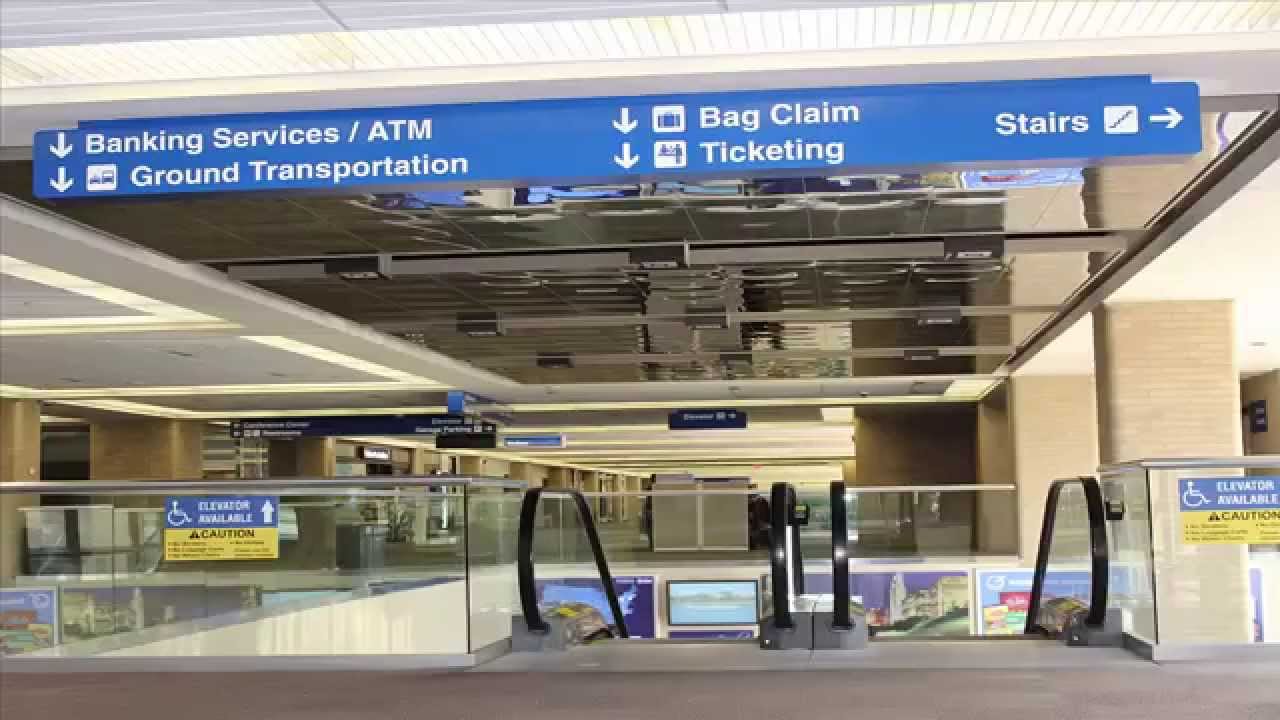 The heartbroken father checked in at Omaha Nebraska airport.
The father was visibly shocked and confused thought and was under the impression his daughter could ride the plane for free. He explains that when he bought his ticket, his daughter was one and didn't need a ticket. But she just turned two last January and was no longer eligible to fly for free.
He was saddened by the situation and told the agent that he couldn't afford to rebook his flight or buy another ticket on such short notice.
According to Kevin Leslie who witnessed the scene, he saw the man hugging his daughter, grabbing his head, was heartbroken.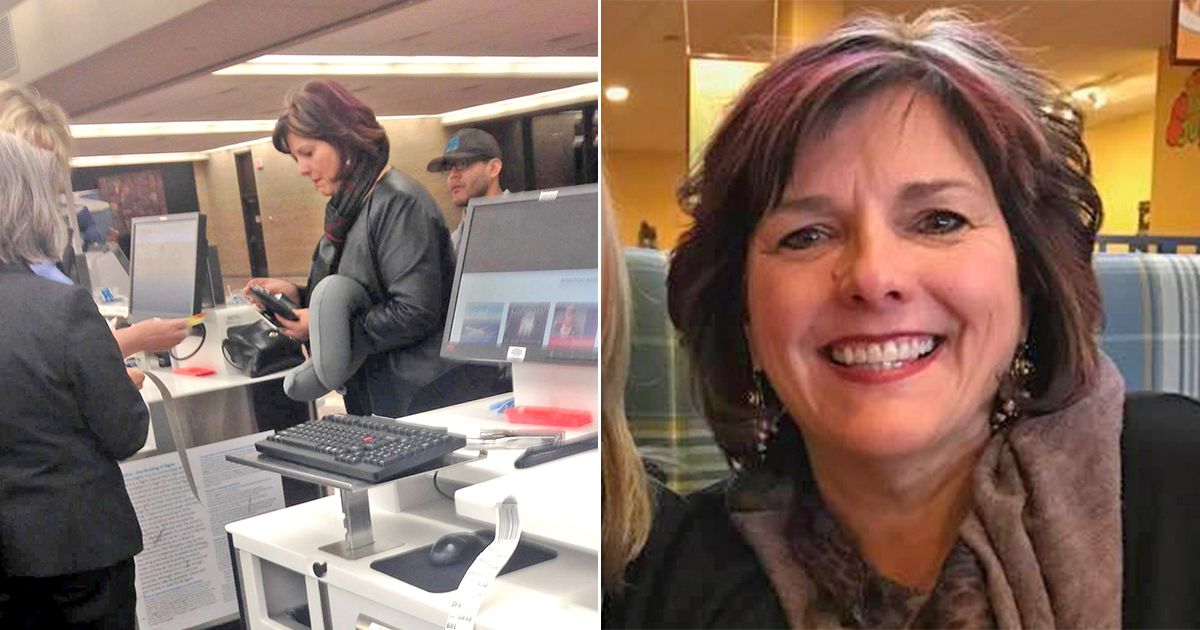 Debbie Bolton, the co-founder and Global Chief Sales officer at Norwex
Then a woman standing next to the father at the check-in counter overheard the conversation and walked over and asked him what was wrong. The two talked for a while, the woman, who was identified as Debbie Bolton, told the airline agent she will pay for the girl's plane ticket.
Debbie Bolton is the co-founder and global chief sales officer of Norwex, a company that sells home cleaning products. The agent asked her: "You know how much this ticket costs, right?" and explained that it would cost $749, Bolton said "that's fine" and handed over her credit card.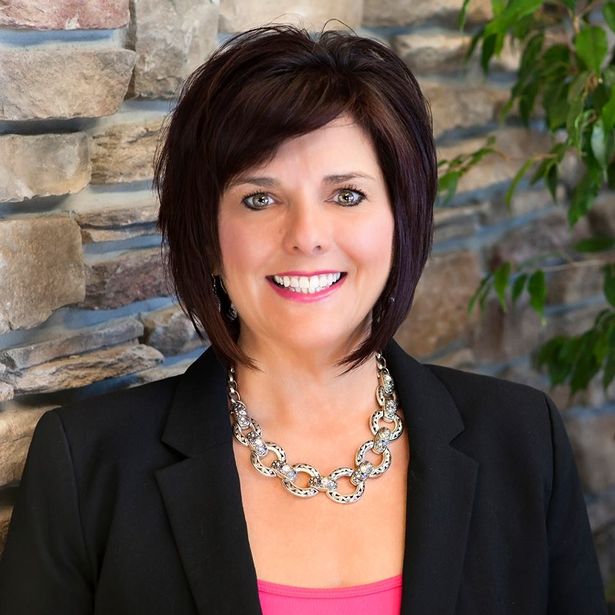 Debbie Bolton paid $749 for the child's ticket.
"I was right there, and I just said to her, 'God Bless You!' and they printed out the ticket," Kevin said to Debbie. The agent made a couple of comments about having goosebumps, and the father hugged her and asked for her name to repay her.
Bolton just kept on saying, "Don't worry about it." "She knew, she wanted to help that man and his daughter no matter what the cost is," the witness said.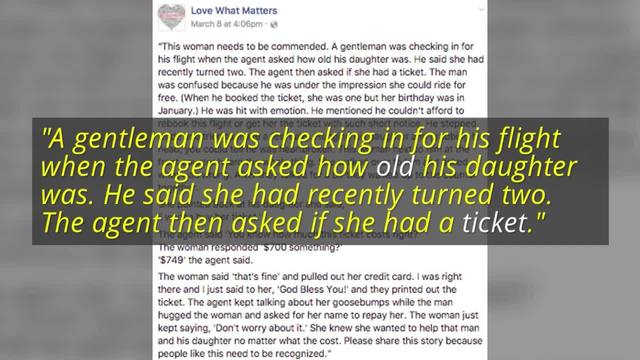 The facebook post that went viral at Love What Matters page.
Kevin Leslie saw the entire scene also posted it on the Facebook page "Love What Matters."
Although Debbie wished to stay anonymous, what she did was posted and shared on Facebook, receiving a lot of comments about the good thing she did, thus revealing her identity.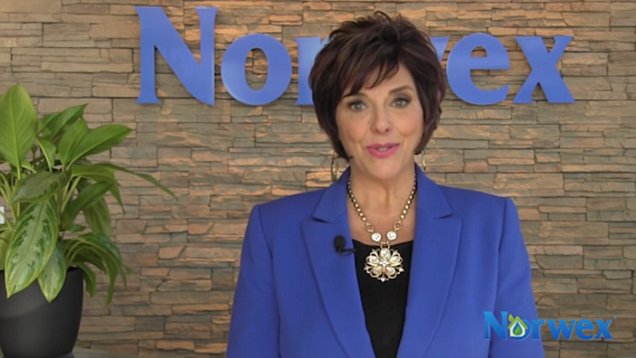 Debbie wished to stay anonymous
Some of her personal friends and even coworkers left comments that this is exactly the kind of thing that she would do and that they are proud to know her.
Thank you, Debbie, for your good heart and for helping the stranger. Hats off to you.
"What does love look like? It has the hands to help others. It has the feet to hasten to the poor and needy. It has eyes to see misery and want. It has the ears to hear the sighs and sorrows of men. That is what love looks like."
- Augustine