Shaholly Ayers, an amputee model.
How This Amputee Model Overcame Bullies and Rejection To Live Her Dream
The best image of a person you can show others is the " I can" face.
For a girl who was born without a right arm below her elbow, Shaholly Ayers, "no" is something she's used to hearing.
As a child at school, she couldn't participate in her gym class for her teachers told her so. Then as a teenager, even coaches said to her that she wouldn't make it the basketball team. How can she dribble or shoot baskets without two hands? And then in college, as she set out to pursue her dream of becoming a fashion model, a modeling agency she approached was straightforward: It just wouldn't work.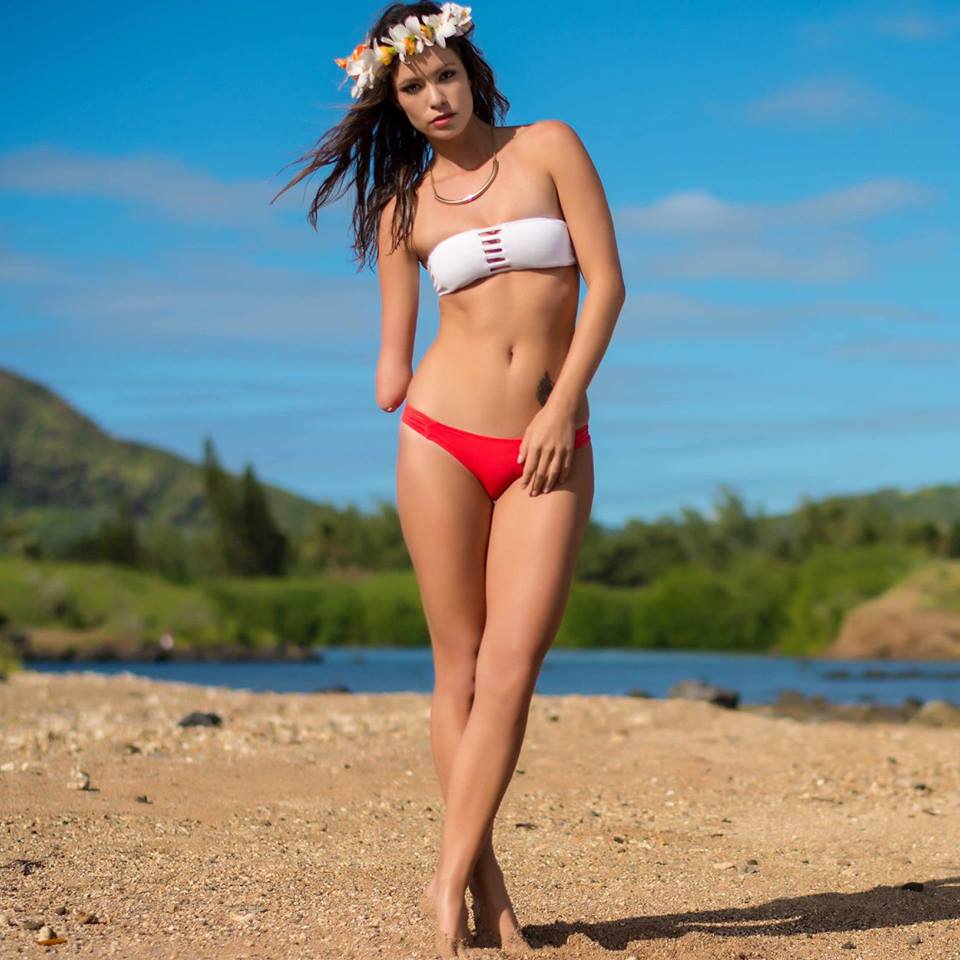 She received a lots of "No" at school.
Shaholly who lives in Honolulu, Hawaii, recalled that when she talked to one of the agents, "There's no way you're going to be a model because you don't have two arms." She tried to persuade them like really trying to sell it and told them that she had a prosthesis and can wear it.
Still, she was rejected. That day, 10 years ago, Shaholly decided to take action.
At that point after the rejection, she was really upset and mad. "But I walked back to my home and I realized, you know, I've been told 'no' so many times in my life ... it dawned on me that she just doesn't know how to do it."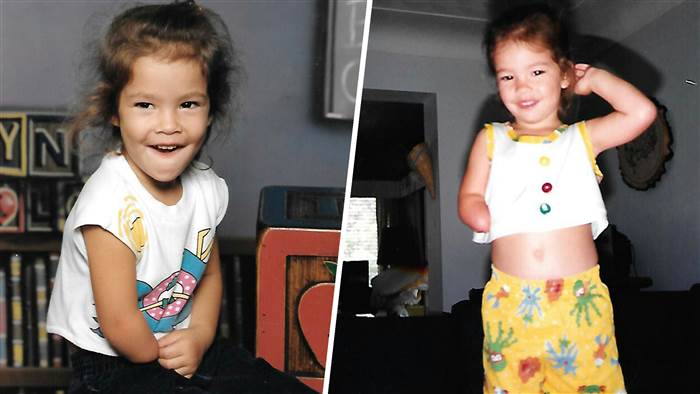 Young Shaholly.
Determined, Shaholly then decided to pursue her dream without an agent.
"I was so new; I was so green," she said. "I didn't have a portfolio or anything. I had to start at the very beginning. I worked with photographers and makeup artists to build my portfolio first, and then I started going to local boutiques and telling them I'd model for them. It worked."
Shaholly has since participated in six seasons of New York Fashion Week, most recently walking the runway for Art Hearts Fashion's shows last month. She has also modeled for Nordstrom.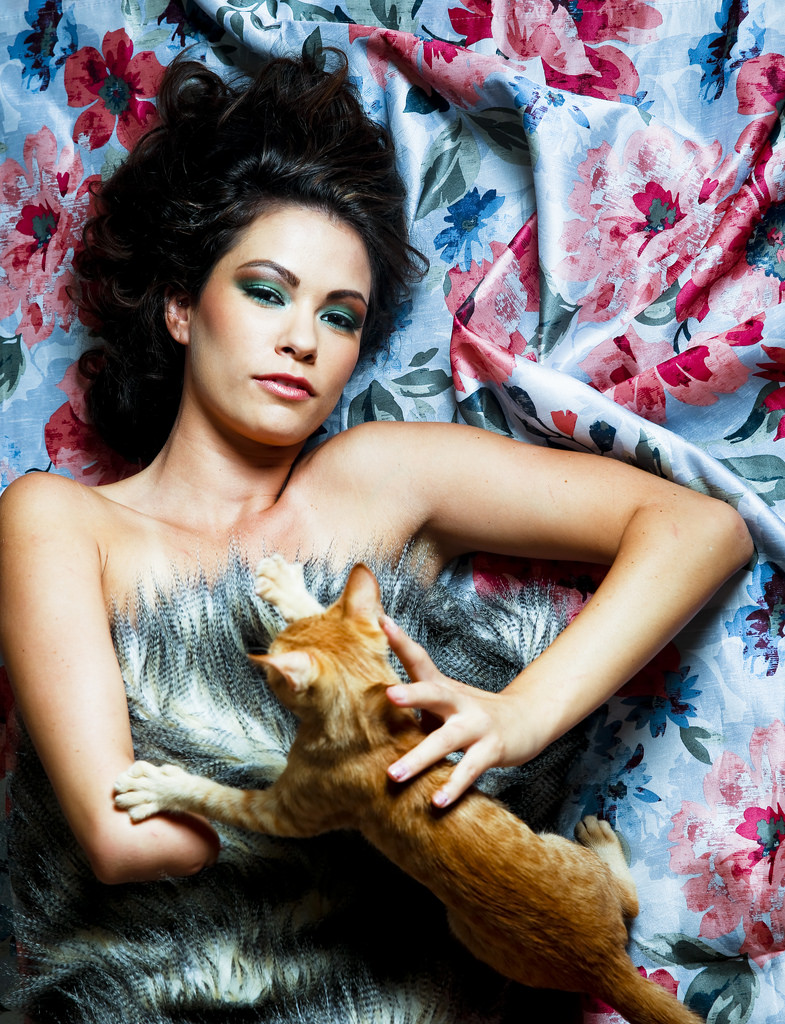 Shaholly is a Hawaiian native.
And she hopes to help others find their dream careers as a brand ambassador for Global Disability Inclusion, a consulting firm that helps companies attract and hire people with disabilities.
Sometimes Shaholly wears her prosthetic arm on photo shoots; It actually depends on what she's wearing, she explained.
"I'm comfortable wearing my prosthesis or not wearing it, but what I've found is that (directors) are really understanding," she said. "They want to be as true about it as possible. They would ask, "Would you wear a prosthesis with this, yes or no?" For the first Nordstrom catalog, "I was wearing a long coat. I don't think (the prosthesis) even fit under that. With activewear, I wear the prosthesis every time."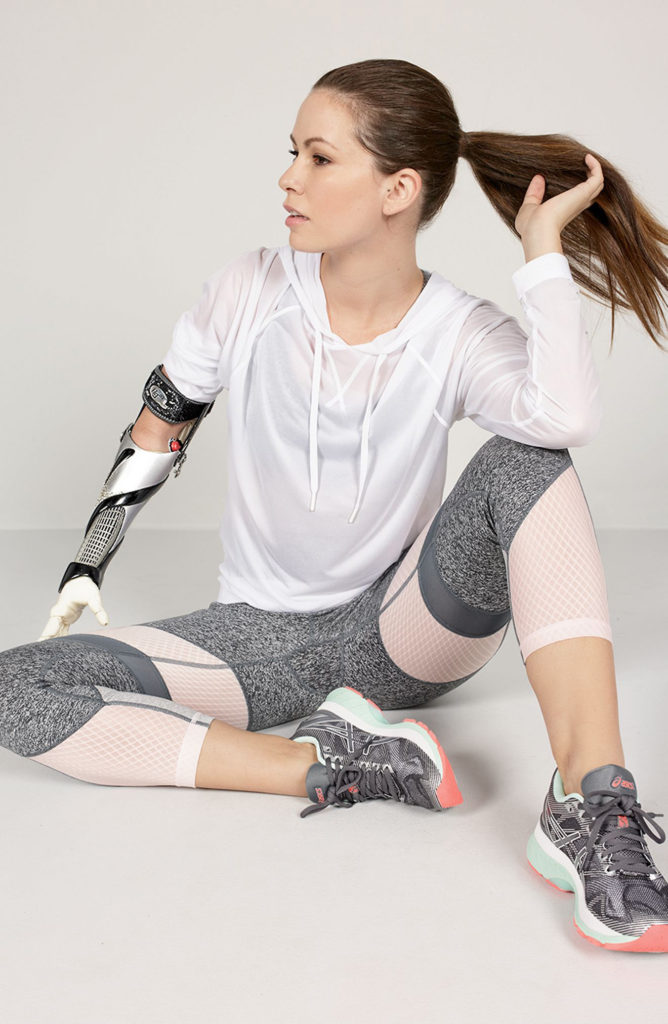 Shaholly Ayers is a brand ambassador for Global Disability Inclusion.
Shaholly usually uses it for working out primarily, kayaking, doing things outdoor.
"I have adapted," Ayers added. "I also have a boyfriend who helps me put on necklaces and things like that. But as I'm getting older, I'm noticing a lot more wear and tear on my left arm and shoulder, because it's unbalanced. I think a new (prosthesis) would help that."
She was bullied lots of times at school, even called a "one-armed freak."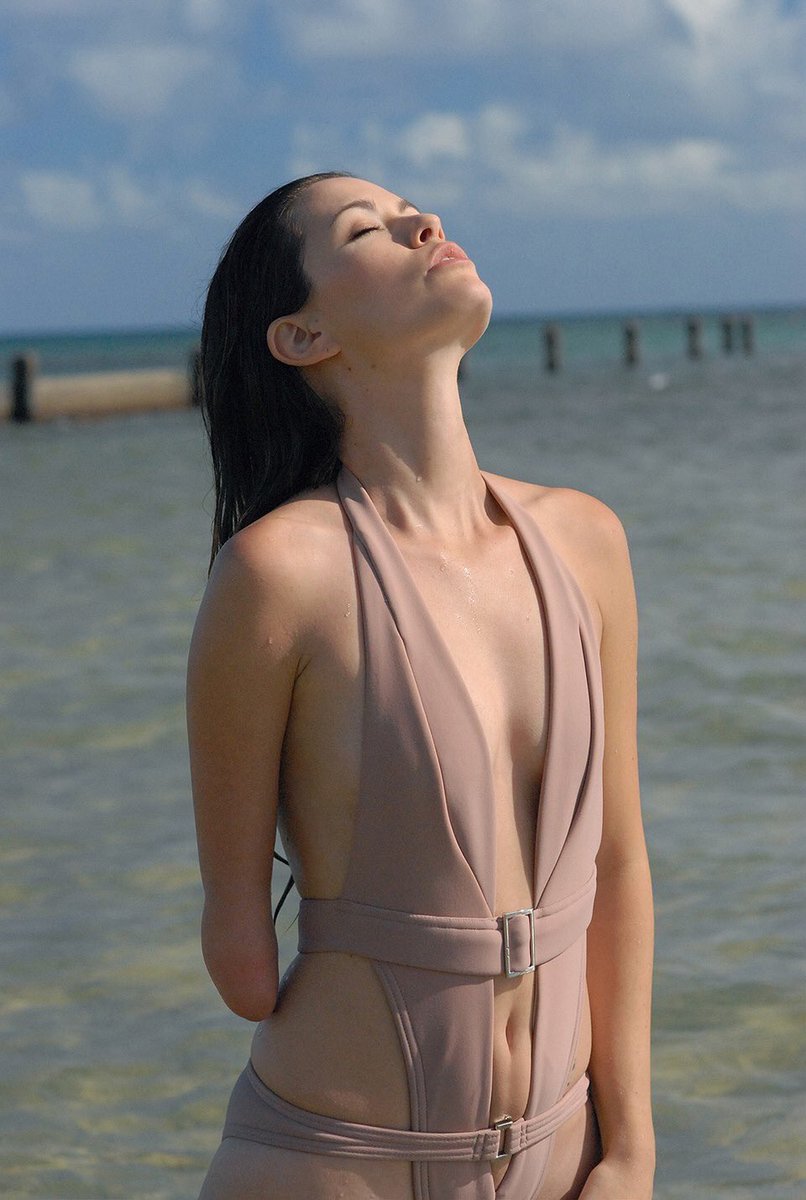 "Never say never."
But it's different today, she explained.
"It's not as bad now," Ayers said. "When I was a child, it was really difficult. We didn't have (double-amputee) Amy Purdy on 'Dancing With the Stars' and people with disabilities on TV at all. In the past five years, I've seen a big shift and a big push from Hollywood, actually, to be more inclusive for people with disabilities."
With that positive outlook on life, anyone can become who they want to be. Learning to make those rejections become fuel to continue and live your dream.
"Optimism is the faith that leads to achievement. Nothing can be done without hope and confidence."
- Helen Keller