Adorable friendship imaginable.
Heartwarming Story Of An Abused Dog And A Baby Boy
It is always good to adopt shelter dogs rather than buy from puppy mills, but sometimes these animals come with unique adjustment challenges.
Some shelter animals were abused, resulting in traumatic experiences for them -- sometimes they can be uncomfortable around people or afraid of their new surroundings. Shelter animals typically take more patience and love to help them adjust and adapt to the world around them.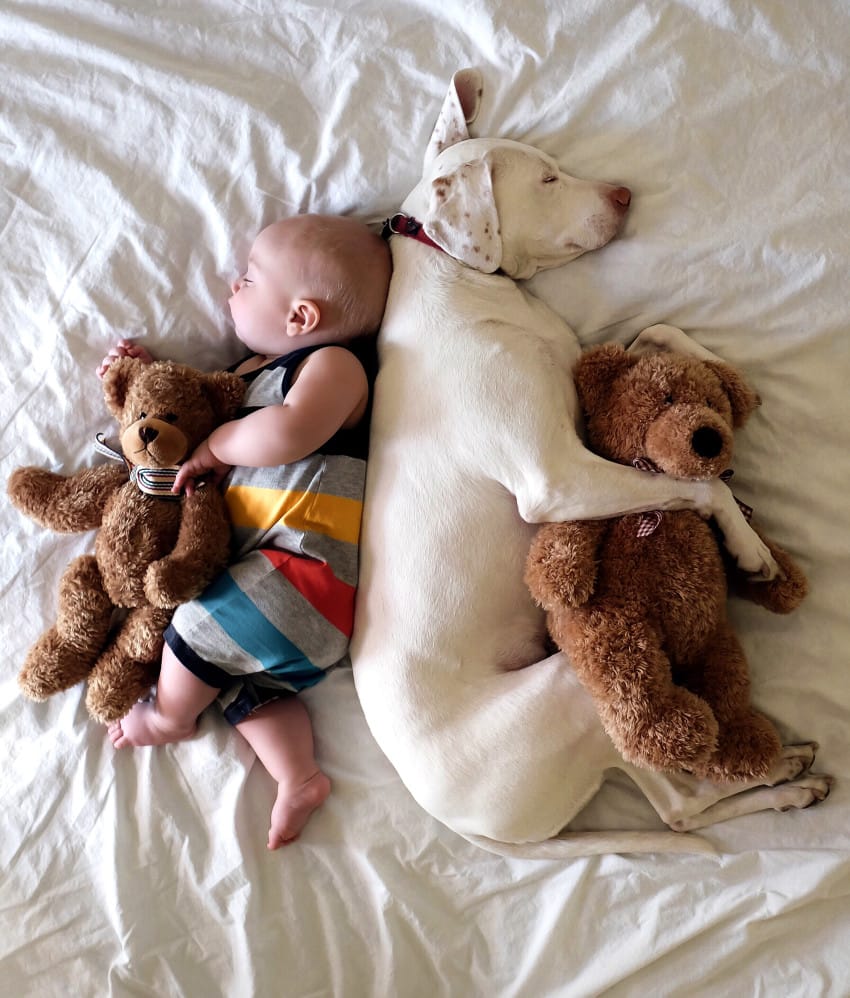 Elizabeth took pictures of Nora and Archie asleep.
Meet Nora a rescued shelter dog named Nora and her new owner Elizabeth Spence. Elizabeth adopted her from a local shelter with one goal in mind, to make her apart of the family. But Nora was very skittish when she met the Spence family for the first time.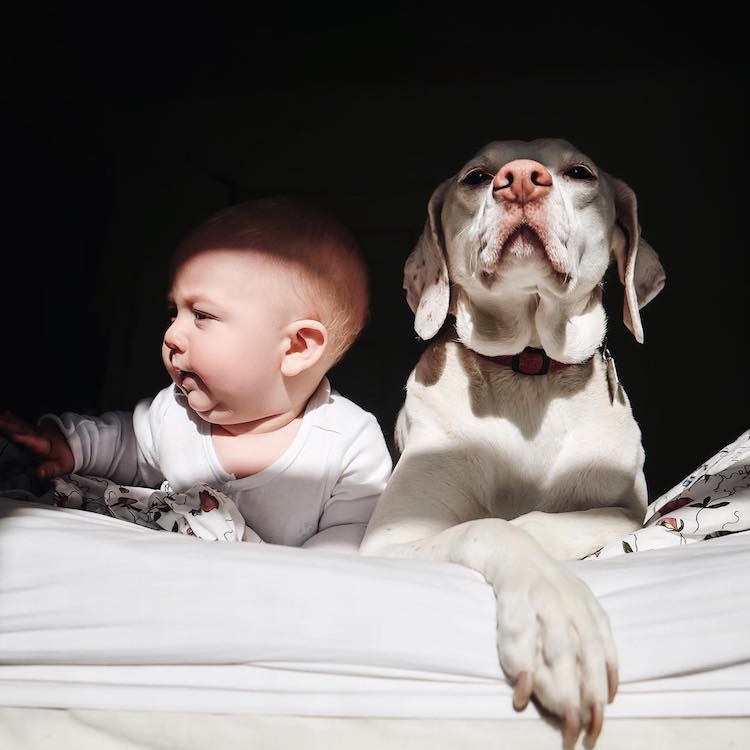 A Love Story Of Baby Archie And Rescue Puppy Nora.
The Spence family was home to five other rescue animals and three children. Nora seemed to want nothing to do with her new family. But everything changed when Nora bonded with Elizabeth's 11-month-old son, Archie.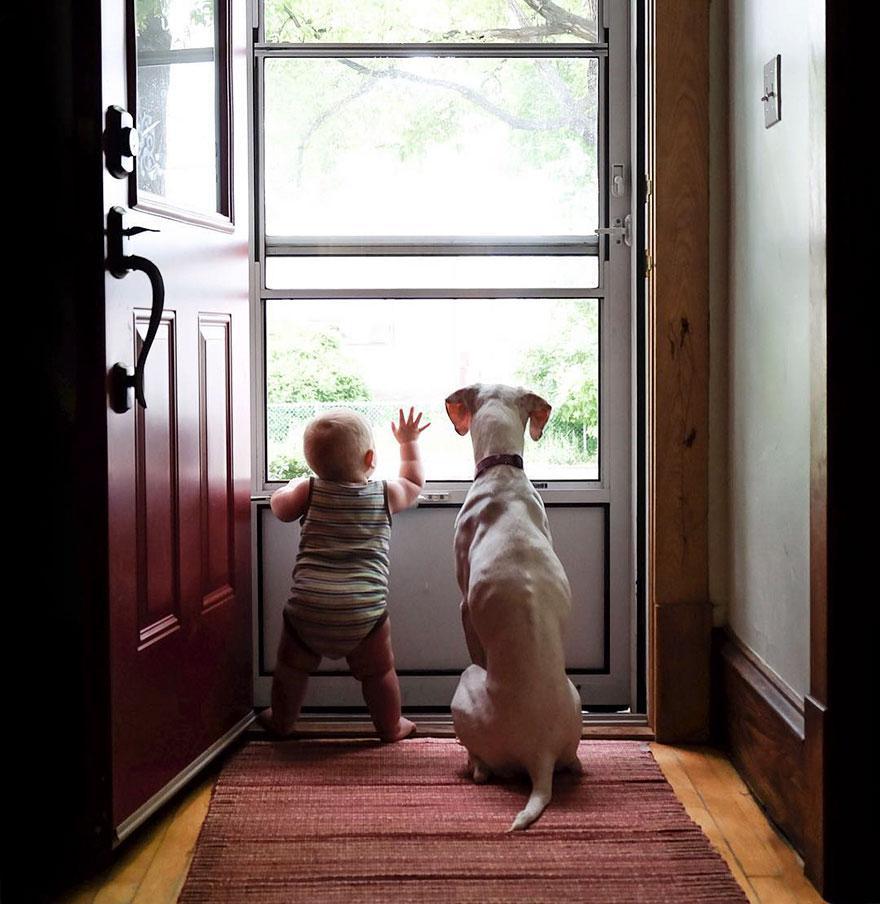 Nora is an English pointer dog.
Archie is such a peaceful baby, and he makes a great contrast to Nora's anxious personality. As the two got to know each other and they became inseparable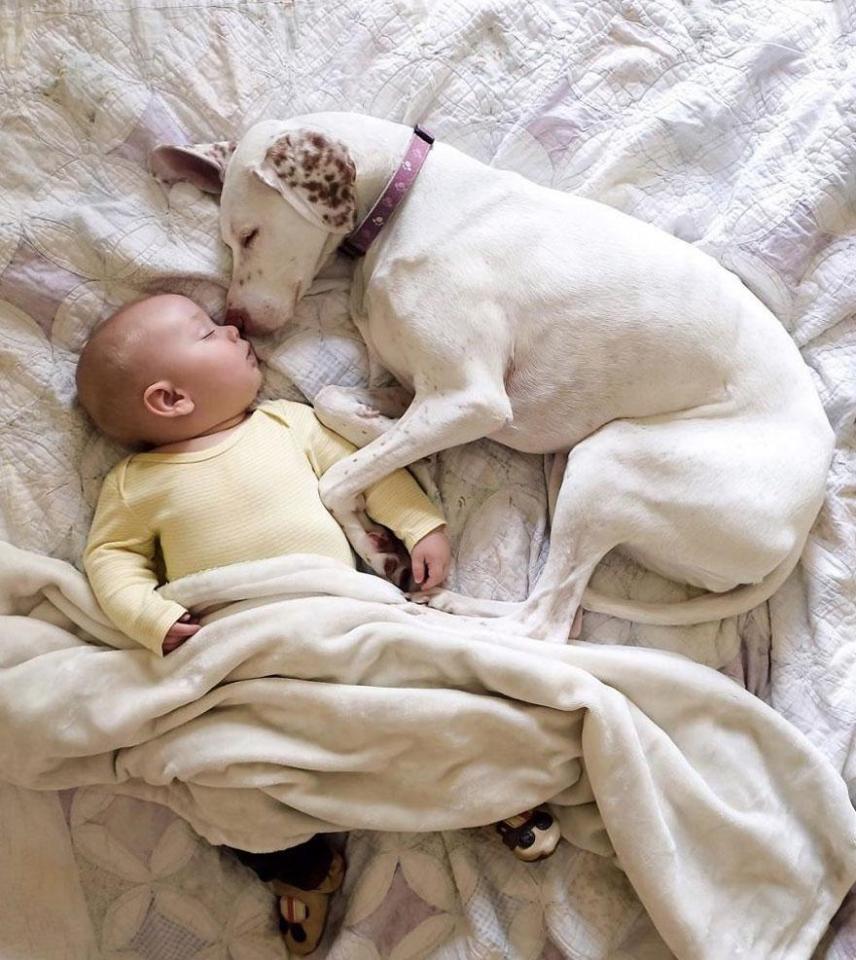 This is so sweet!
The inseparable duo cuddles and takes naps together; they even play in Archie's playroom together. How cute to see this two together!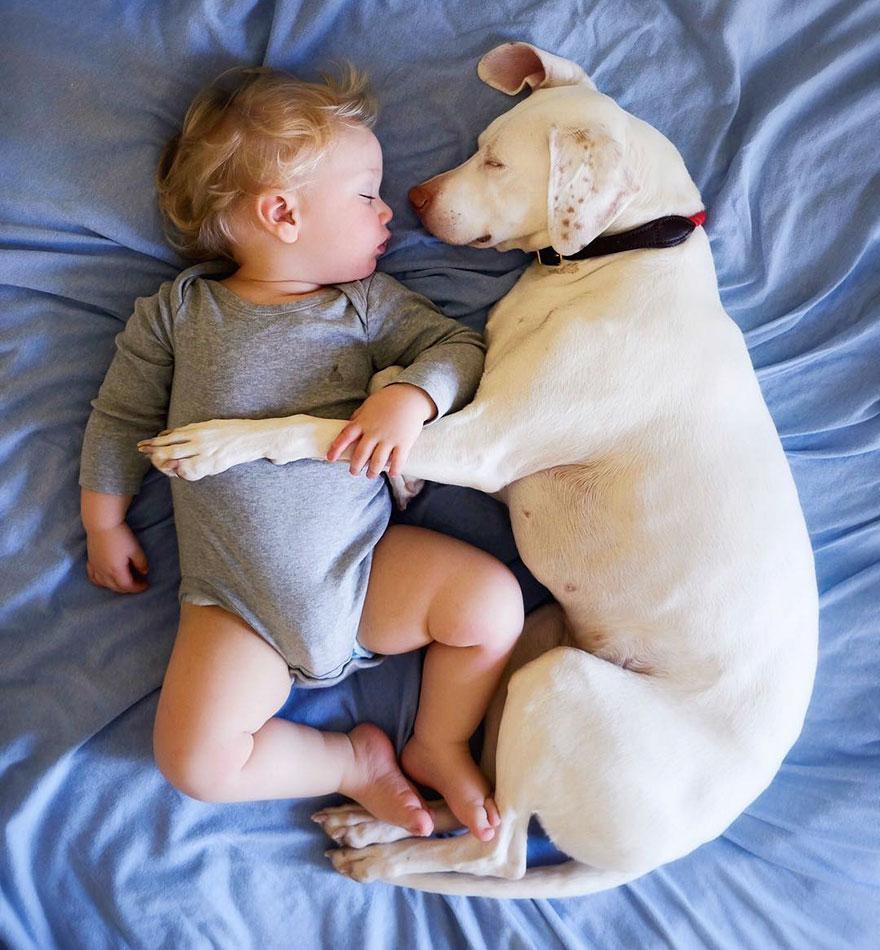 Best friends forever!
Elizabeth and her family knew from the very first that Nora had a good heart and just needed right conditions to transform her personality. Nora was healed the most by the baby's unconditional love and innocence.
What a heartwarming story from the Spence Family. Please share with your family and friends.
"The best things in life are rescued."
- Anonymous