Groom Clayton saved a kid from drowning.
Groom Saves Drowning Boy During Wedding Photo Shoot
Having a photo shoot with people surrounding and watching you in a park often leaves an incredible feeling. But what if at the middle of a wedding photo shoot, your significant other suddenly disappears?
Newlyweds Brittany and Clayton Cook got married on a beautiful day at Victoria Park in London. Because of the good weather, they've decided to take advantage of the beautiful day and take their wedding photos right after the ceremony. While they were doing the photoshoot, they noticed three kids watching them while they were doing their different poses with the photographer.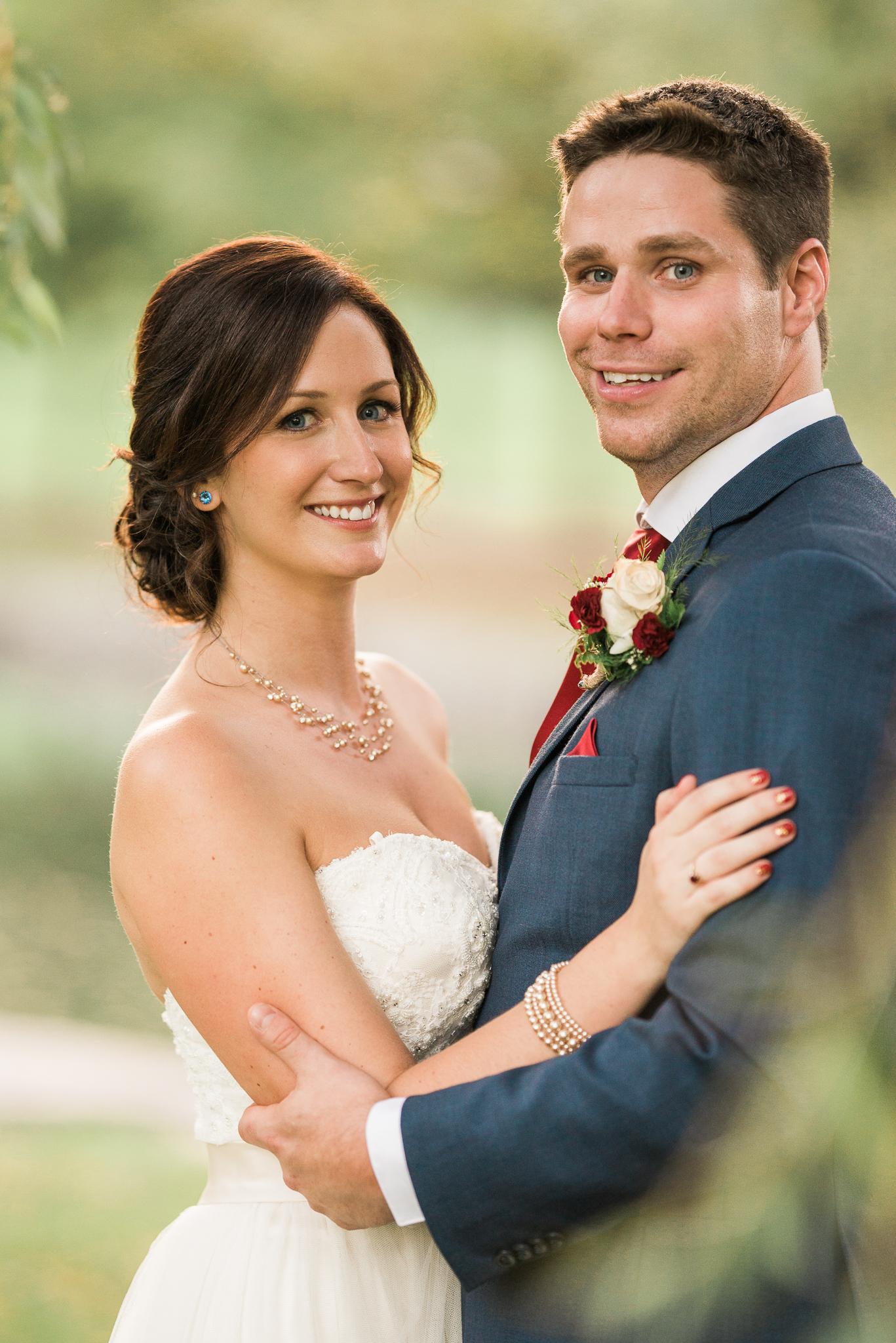 Clayton Cook and Brittany having their photo shoot at Victoria Park
Then, while Brittany had her bride only poses Clayton noticed that something was wrong. "I saw kids around, there were three kids, and then there were two, so I thought, I better check to make sure the kids are okay," he said.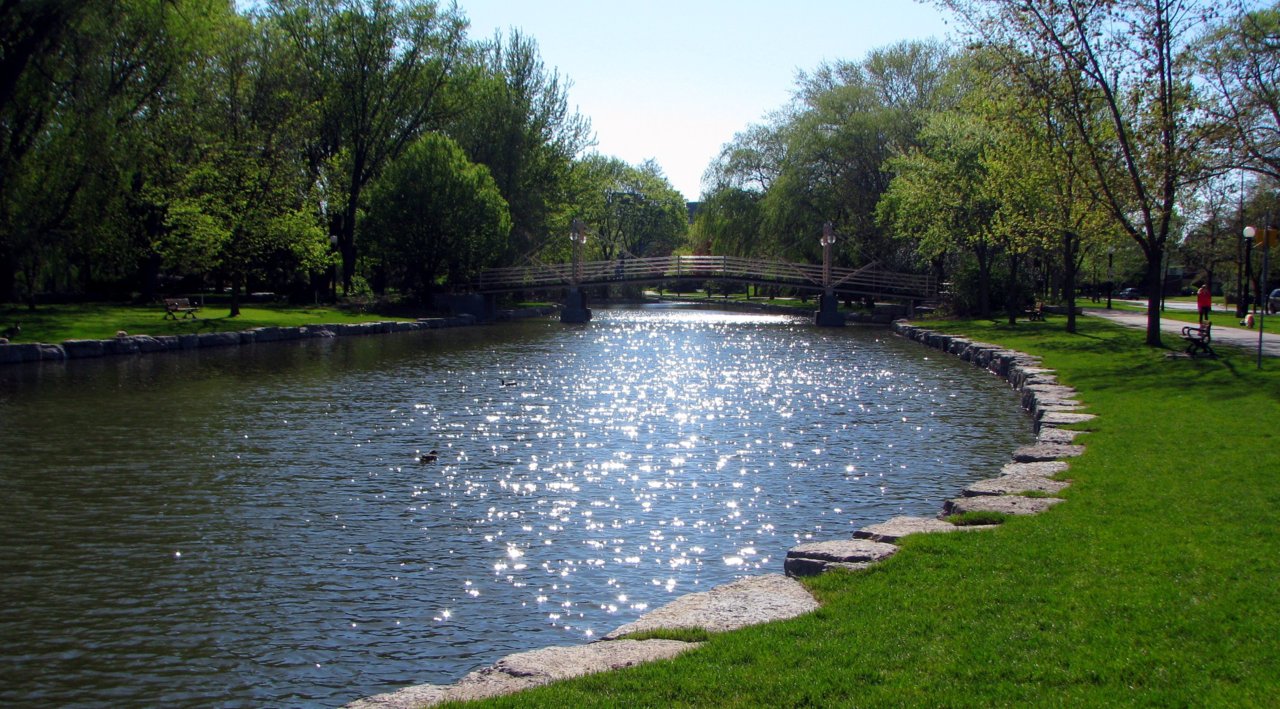 Pond at Victoria park Kitchener, Ontario Canada.
When he went and checked, he saw one of the boys had fallen in a river. Without hesitation, he jumped in and reached as far as he could and pulled him out. Brittany and their photographer, Darren Hatt, were shocked to see that Clayton jumped into action (Tux and all)!
Darren narrated, "Brittany shouted and pointed towards the river, and as soon as I turned around, Clayton was already in the water and helped out the kid and placed him on the ground. He didn't hesitate to think that he's wearing a suit and in the middle of their photoshoot. He just went straight in."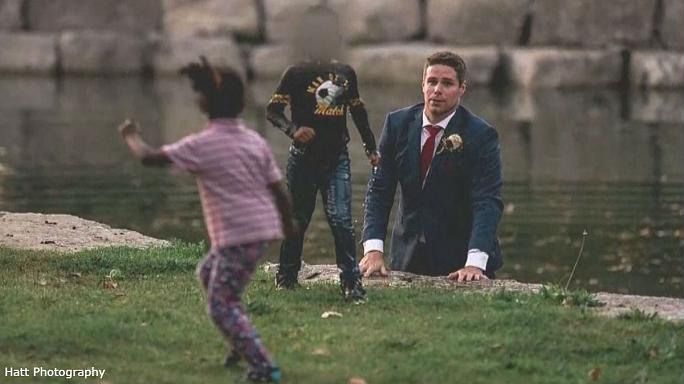 Clayton noticed 3 kids, and then suddenly there were only 2.
The boy that Clayton saved was about 6 to 8 years old, and was dripping wet and very shook up. Brittany, witnessing the incident said that the boy couldn't swim at all and luckily for Clayton, he pulled the boy out without having to dive in -- as he stood on a rock ledge in the water.
After the shocking scene, Brittany explained that her husband was a little distracted and a bit wet. So, they decided to leave the park and go to the reception instead.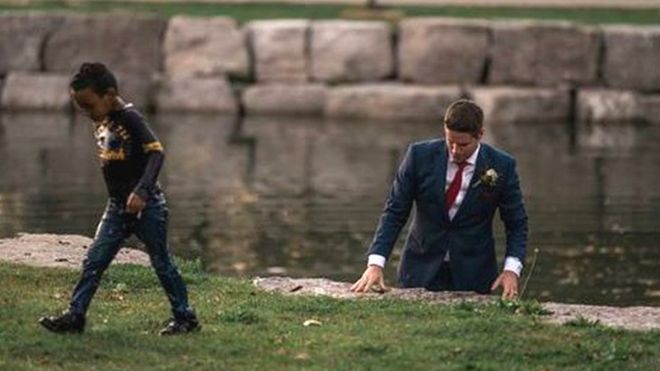 Clayton said, he was just "in the right place at the right time doing the right thing."
However, the next day, the focus was back on Clayton, because Darren, who happened to take photos of the incident, posted it on Facebook. The groom's heroism went viral and even drew attention internationally.
For Clayton's part, he said that he was just "in the right place at the right time doing the right thing." Thank you, Clayton, for saving the boy! Way to go.
"Kindness is not a business. True kindness expects nothing in return and should never act with conditions."
- Roy T. Bennett