Couple, James Sissom and Ashley Schmieder
Adventurous Couple Exchanged Their Vows on Mt. Everest
Adventurous Couple, James Sissom and Ashley Schmieder from California exchanged their vows on Mt. Everest, the highest mountain in the world.
James and Ashley spent days climbing the mountain. The couple dressed in a full suit and wedding dress and had their wedding photographed in a breathtaking view.
Love can move mountains, and this couple really proved it. The 32-year-old Ashley and 35-year-old James spent a whole year planning and training for their wedding plans.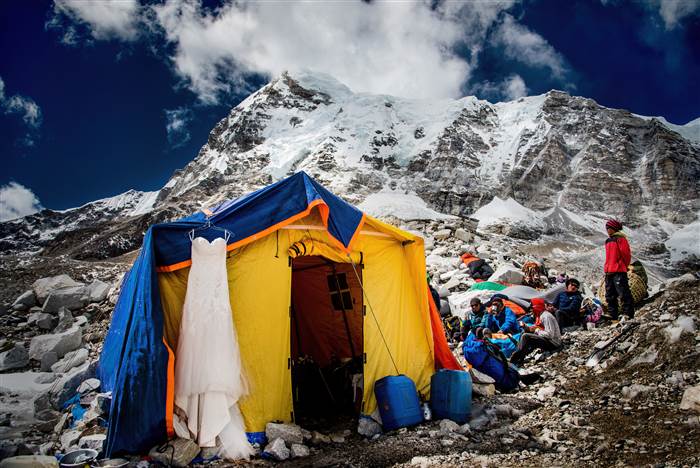 It took three weeks to reach the 17,000-foot-high Base Camp Everest
Charleton Churchill, their photographer, accompanied the couple. And it took them three weeks to reach the 17,000-foot-high Base Camp Everest.
They have experienced a lot of hurdles while trekking the mountain. Churchill said that James woke up catching his breath that was the night before Everest Base Camp at Gorak Shep, 16,942 feet and James slept on oxygen for the remainder of the evening.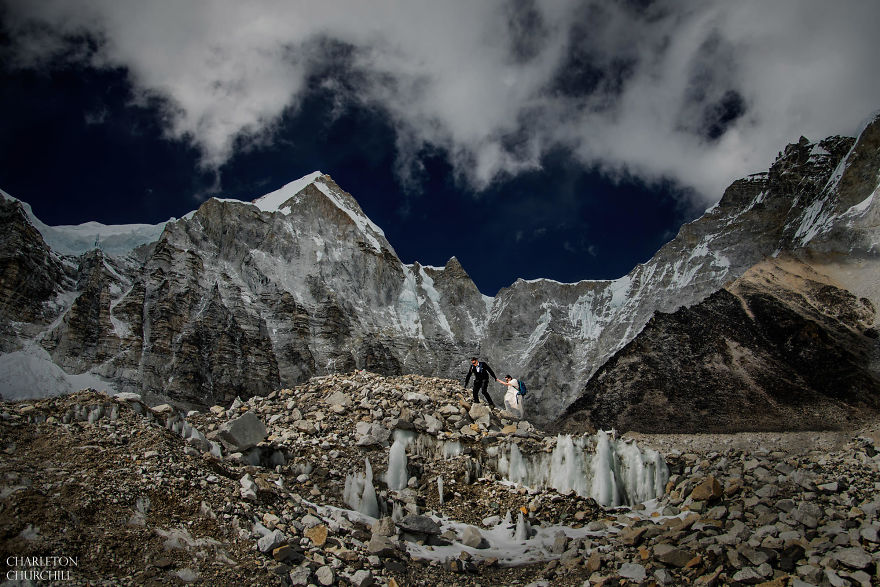 Breathtaking View
They had their wedding vows after braving deep snow, freezing temperatures, and altitude sickness together. The temperature stood between -20 and -15 Celsius and James required oxygen to tackle his sickness on the mountain.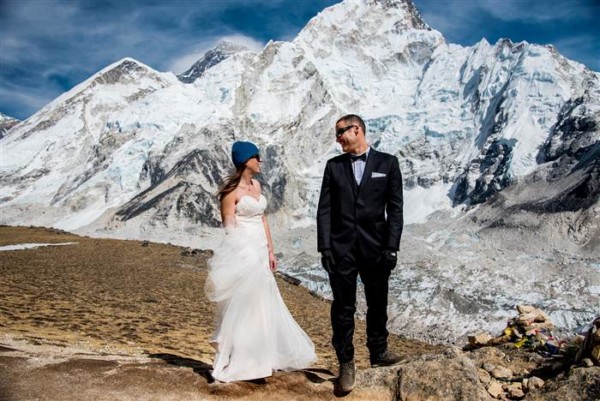 Sending Regular updates to Family and Friends through social media
They have celebrated their special day without family members, thanks to social media as James and Ashley used this to keep their relatives in the loop, with Charleton live streaming the trek and sending regular updates to the family and relatives.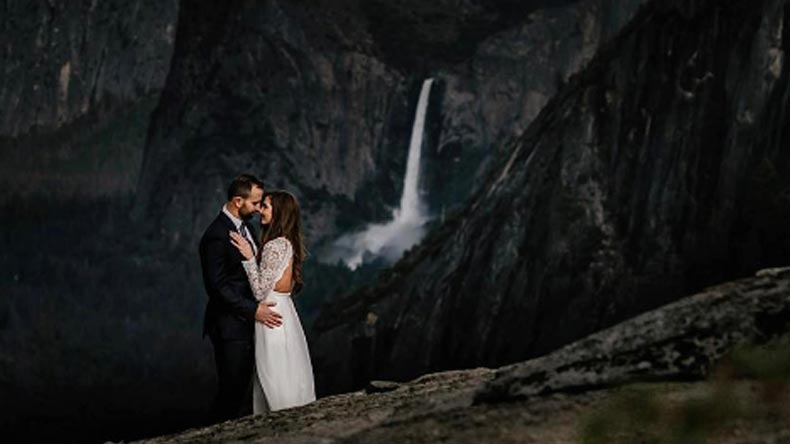 The couple
Though their trip for the ceremony took three weeks and climbing the highest mountain is challenging, it is still worth it if you are with the most special person in your life.
Congratulations love birds and good luck in your new journey.
"Weddings are important because they celebrate life and possibility."
- Anne Hathaway