The Tianjin library.
China Opens World's Coolest Library With 1.2 Million Books And Wait Until You See The Inside - (Wow Factor)
People who love books, love reading wherever we feel comfortable and relaxed; especially in any part of the house. Some enjoy reading with a cup of home-brewed coffee or will stop by in a nearby coffee shop. Other's don't want to be distracted, so they choose to stay at the quietest ideal place to go; where all books are available - at the library.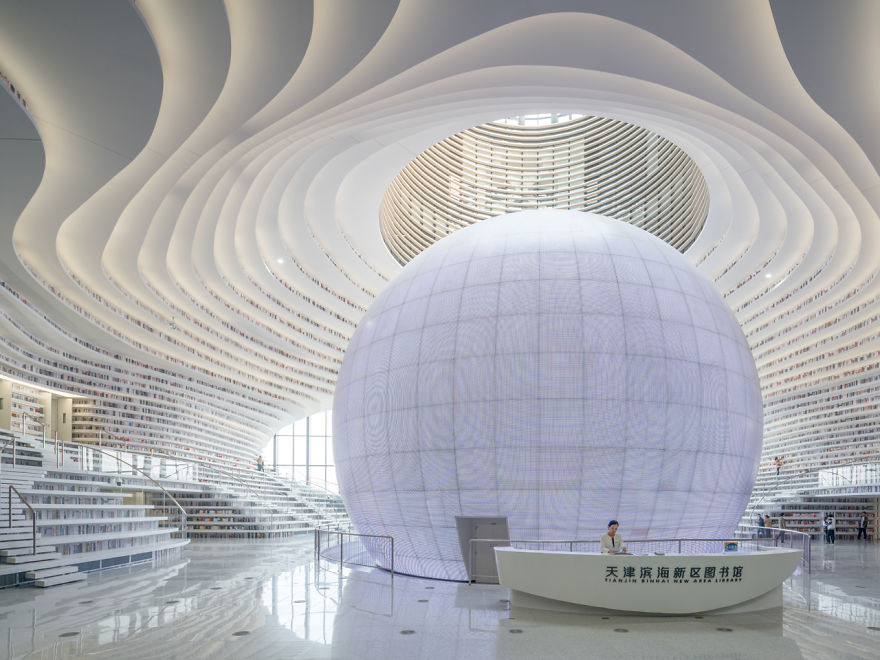 "The Eye of Binhai"
No one wants to be watched while they're trying to concentrate on reading a book. But we're willing to make an exception if it means getting to visit this stunning new library in China because as you can see, the incredible structure has a giant spherical auditorium in the middle that looks just like a giant eye.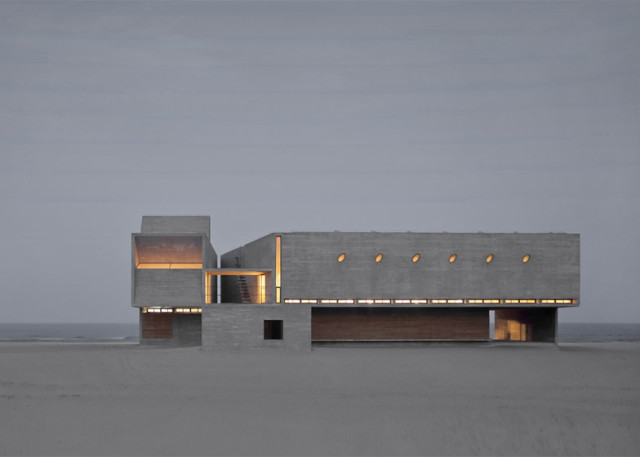 Coolest library is in a concrete building on the beach in China.
It is located in the Binhai Cultural District In Tianjin, China. The five-story library, which was designed by a Dutch design firm MVRDV in collaboration with the Tianjin Urban Planning and Design Institute (TUPDI). It has since been dubbed as "The Eye of Binhai."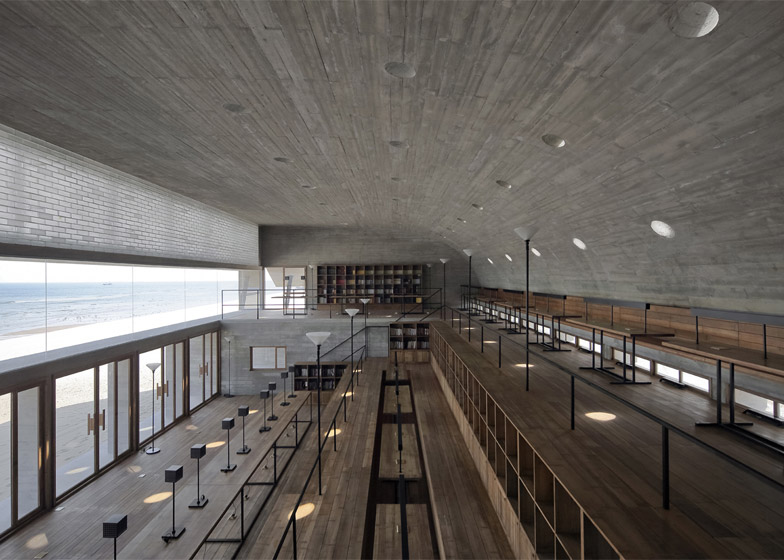 It is five-story library.
It covers about 34,000 square meters and can hold up to 1.2 million books, amazing! It took them just three years to complete it.
The coolest library features a reading area on the ground floor, in the middle sections there are lounge areas that can accommodate 100 persons in an event and offices, computer/audio rooms and conference spaces at the top.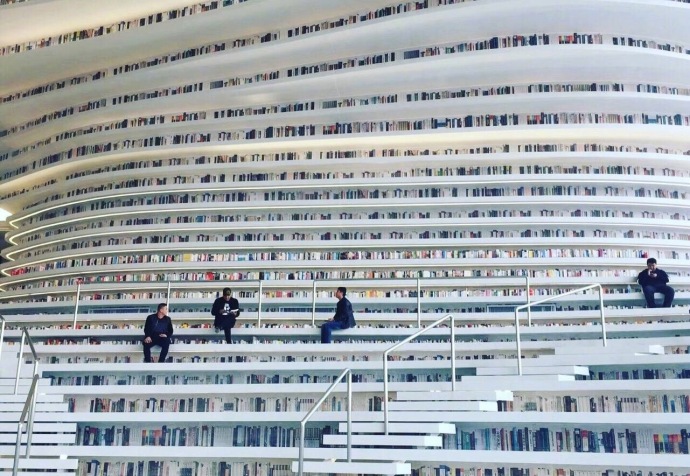 The library can hold up to 1.2 million books.
We're not sure how much studying we'd get done though – we'd be far too busy marveling at the impressive architecture!
It's actually a must-see especially for the bookworms around the world.
"In the library I felt better, words you could trust and look at till you understood them, they couldn't change half way through a sentence like people, so it was easier to spot a lie."
- Jeanette Winterson