Multimillionaire philanthropist and motivational speaker Tony Robbins: 'I wanted her to not have to worry forever
Saved by an Angel: Tony Robbins Rescued A 100 Year Old Homeless Woman
Evelyn Heller, a 100-year-old lady from Palm Desert, California was kicked out from her home two weeks ago and the good news is she will no longer live a life on the streets! Thanks for the social workers' help and from a man who donated $24,000 to this California lady.
Tony Robbins, a Multimillionaire philanthropist and motivational speaker, had said about his donation to Ms. Heller. "I wanted her to not have to worry forever. At this stage in her life, it's a joy for me to give her that sense of stability and security". Mr. Robbins was also known for having a long history of charitable giving.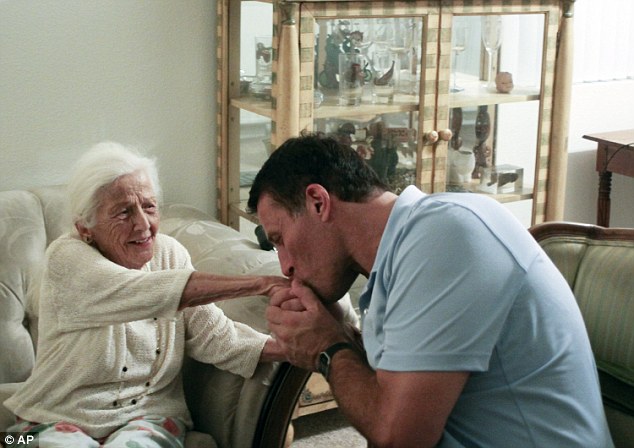 Tony Robbins helped Evelyn Heller find a new home after she was evicted

Evelyn Heller, who was born in 1915, faced eviction after losing a brief and strange trial at the Palm Springs Courthouse. Deep Canyon Desert LLC, Heller's landlord, insisted that the old lady should be evicted because of loud and disruptive arguments with one of her daughters.
The lady, who had hearing and eye problems, begged the Court to give her more time to find a new place, but her request was not granted. Riverside County Judge Charles Haines agreed and ordered Heller to pay $616 in prorated rent, $500 in attorney's fees and $420 in court costs.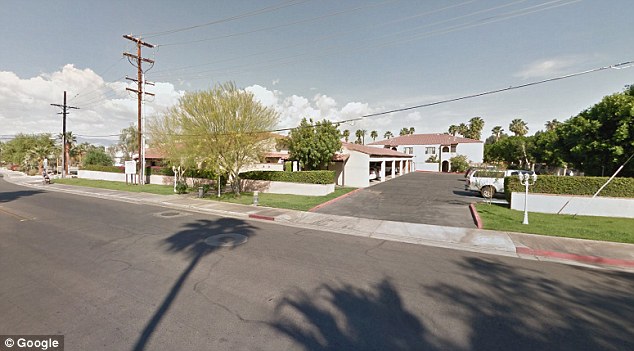 45200 Deep Canyon Road where Heller was evicted
Heller's landlord, Deep Canyon Desert LLC, which owns and manages a small cluster of beige apartments at 45200 Deep Canyon Road, said they wanted Heller out. The company has said, that they have tried evicting Heller twice before, but nothing changes, that's why they went to Palm Springs Courthouse.
The apartment's complex manager, Melody Morrison, told a judge that Heller kept the apartment in "deplorable conditions." A Desert Sun reporter, who visited the apartment one Friday afternoon, has found the carpet dirty, and the living room cluttered with boxes and piles of magazines. Morrison then left and walked away to avoid questions.
The company's attorney, William Windham, an eviction specialist, said his client did not want to evict Heller, but felt it was a reality of their business.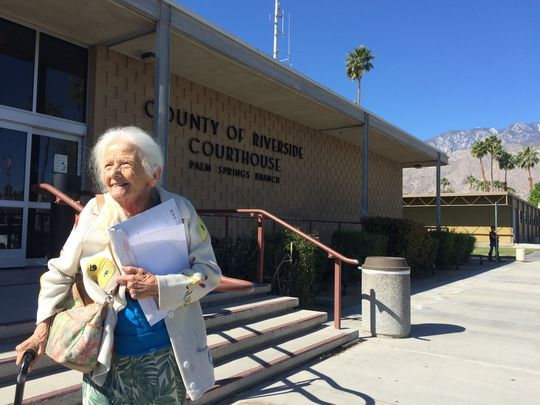 Evelyn Heller at Palm Springs Courthouse
But luck was still on Evelyn's side. Mr. Robbins, who was in the city at the time for the American Documentary Film Festival read Heller's plight in The Desert Sun Newspaper as the front-page story.
Robbins said, "I knew I wanted to help her," describing the moment he saw Heller in the newspaper. "Something always can be done, it's just a matter of people caring enough to do it. I've seen things like this before and wanted to spontaneously help out," Robbins said. "Since she has no one, I wanted to step in and take care of her -- that was the main reason.
"Sometimes it's just about helping somebody".
She at first didn't understand, Robbins said of Heller's reaction. She said, "What? You're kidding me. No, no that's not possible. God bless you."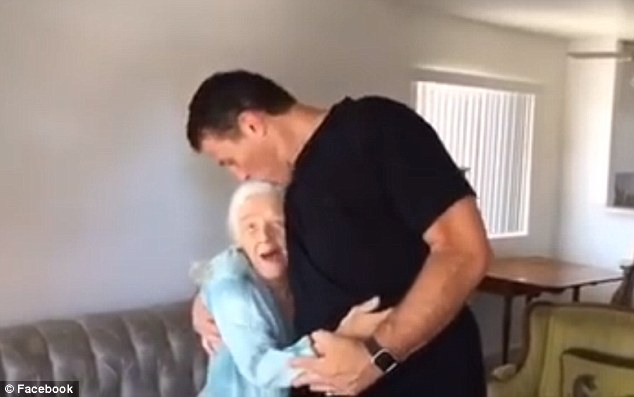 "Thank you with all my heart," said Heller.
Robbins wasn't alone in his desire to help the old woman.
A local nursing home said they would allow her to skip their waiting list. A man from Georgia said he would let Heller live in his spare bedroom for free.
The story also inspired Congressman Raul Ruiz, who introduced Heller to Adult Protective Services, a county-run program which assists elderlies. He also contacted The Desert Sun's reporter, who connected him with Heller and Ruiz's staff. He then spoke to Heller and offered that he will be paying her two-year rental payment.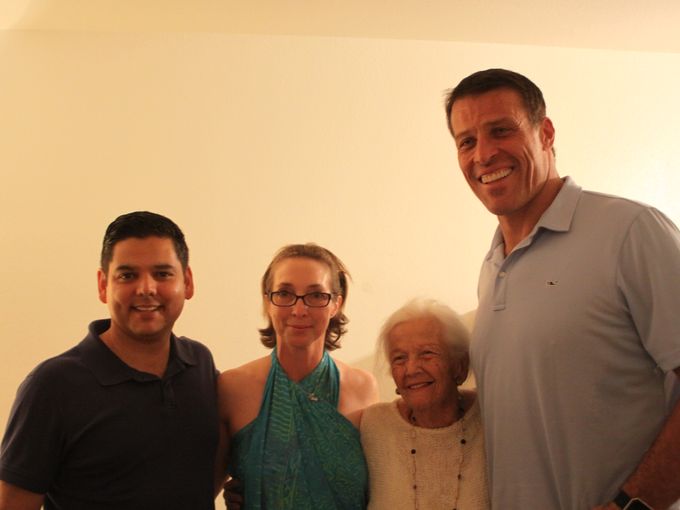 Heller now lives in La Quinta, where Ruiz, his wife, and Robbins visited her
Now, Evelyn Heller no longer lives on the streets. She now lives in La Quinta, and was being visited by Mr. Robbins, Congressman Ruiz and his wife. The old lady who was very happy and thankful for the unexpected help, said, "Thank you with all my heart," and when asked if she had any message for her supporters. 'Strangers have been wonderful to me.'
What a nice turn of events! Thank you all for the kindness and for saving this wonderful lady!
"Only those who have learned the power of sincere and selfless contribution experience life's deepest joy: true fulfillment."
- Tony Robbins