Anežka Kašpárková (Agnes Kasparkova)
90-Year-Old Czech Grandma Turns Small Village Into Her Art Gallery
How amazing to see that for some people, age doesn't stop them from doing what they love -- sharing their talents and helping other people in their special way.
There is a 90-year-old resident of Louka, Czech Republic, who at her age is aiming to make her hometown a special town.
Yes, because this artistic woman spends every spring and summer adorning windows and door frames with her majestic designs.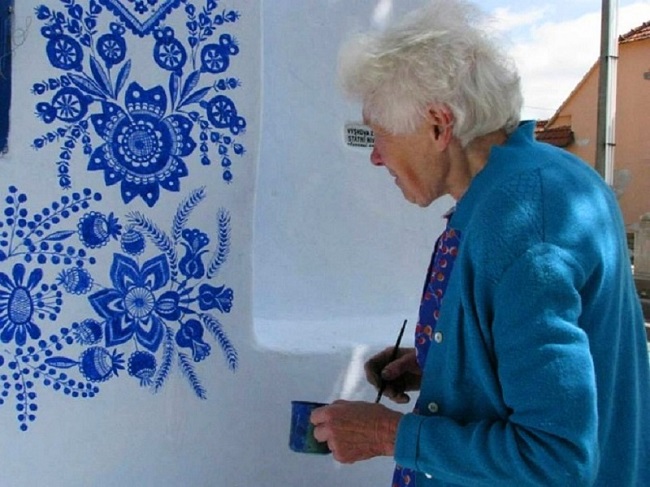 She learned the craft from another woman named Manakova
Meet Anežka (Agnes) Kašpárková. She was a former agricultural worker, who picked up the hobby from other local women who had been doing the same for years.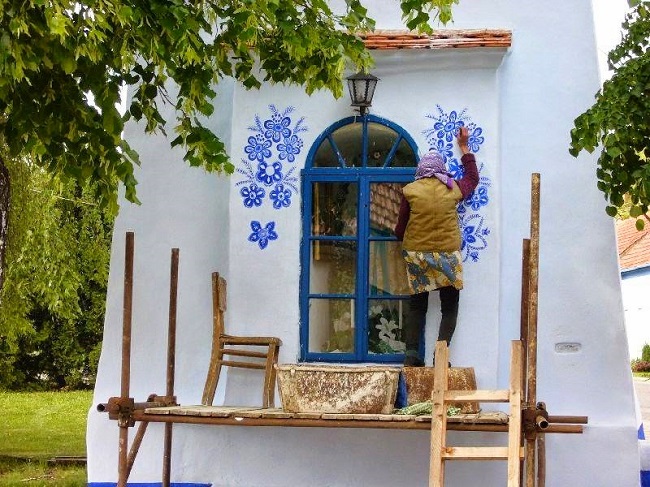 Anežka's art is the bright and bold ultramarine blue paint color
She uses vibrant blue paint and a small brush and creates intricate floral patterns inspired by traditional Moravian (southern Czech) artwork.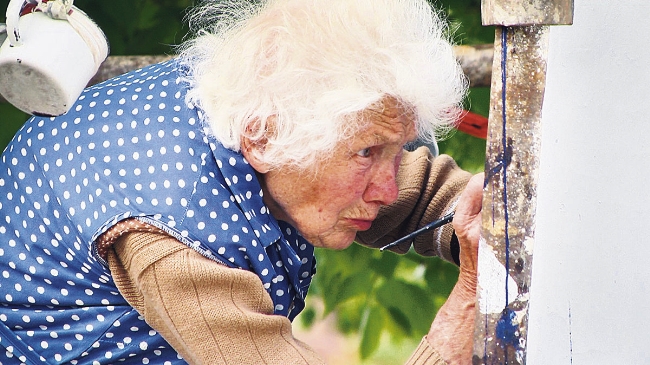 She likes hand-painting her neighbors' houses with traditional Moravian motifs.
Despite her being well known, she still insisted that she's doing it purely for pleasure. "I am an artist. I just enjoy it, and I want to help", the talented 90-old old said.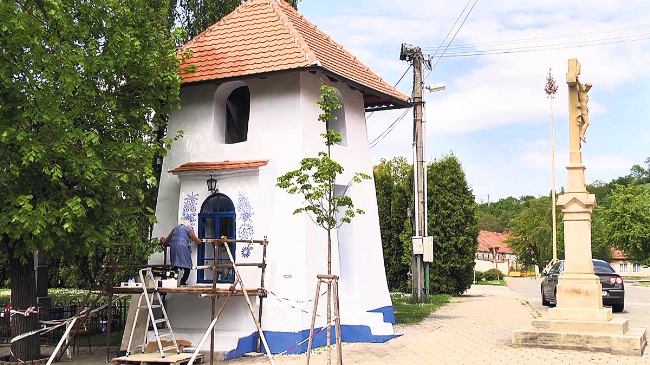 Anežka's favorite building in the village is the chapel
As you can see, age is just a number, especially when it comes to embracing your talents and creativity. Thanks, Anežka, for sharing your talent with us. You are an extraordinary woman.
"Painting is the silence of thought and the music of sight."
- Orhan Pamuk